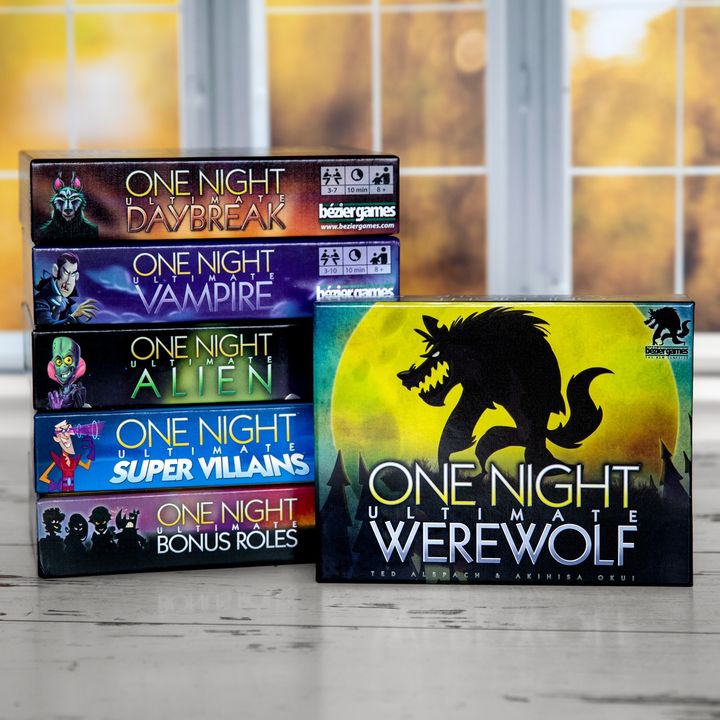 Facebook post 2022-09-23 12:21:24
Warmies Jr., Bearington, and Ty Plushies are being displayed a little differently. Cards and Logic Puzzles now share a shelf. Our classic game shelf is no longer on an end cap and now has one side of the new release for minis fixture
Facebook post 2022-09-16 22:25:02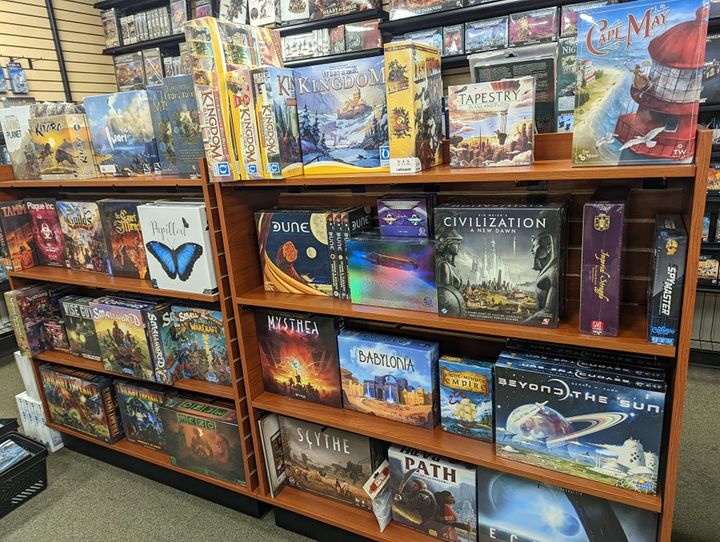 All of the new fixtures have been installed. We have some fine tuning to do because we ran out of the appropriate size brackets, but they are already on their way. We still have dinner clean up, but the EC has been returned to regular use.
Facebook post 2022-09-16 22:21:51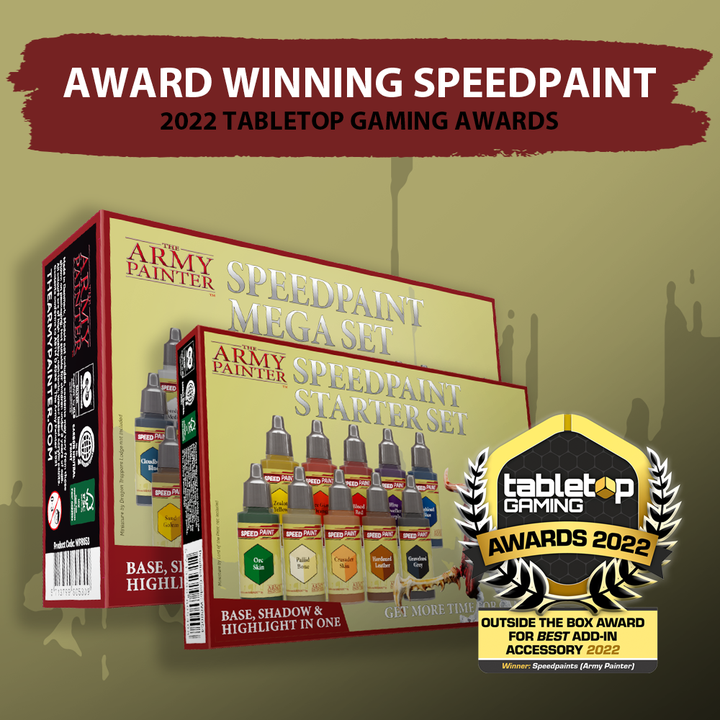 Facebook post 2022-09-16 14:54:41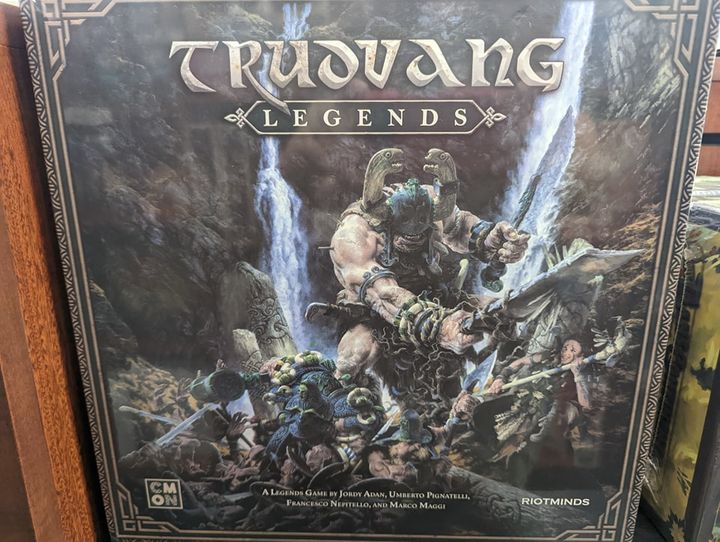 Recently arrived games. More new games will be arriving tomorrow/Friday.
Facebook post 2022-09-15 23:46:01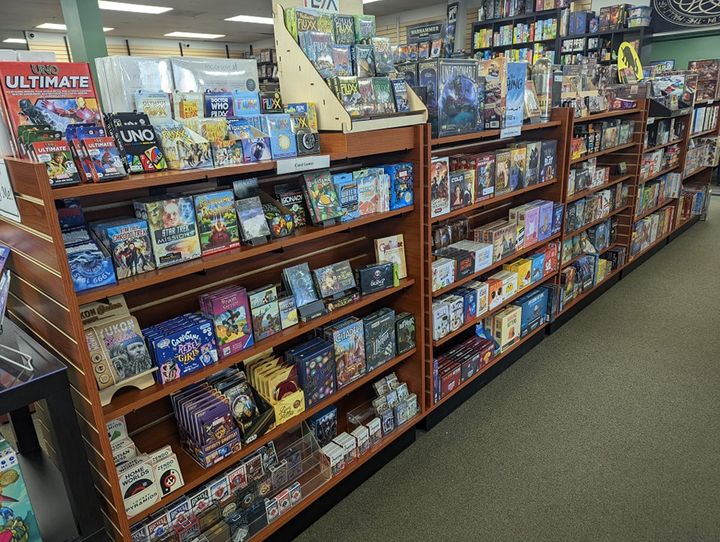 More board game shelves were installed. Only five more to install.
Facebook post 2022-09-15 19:24:10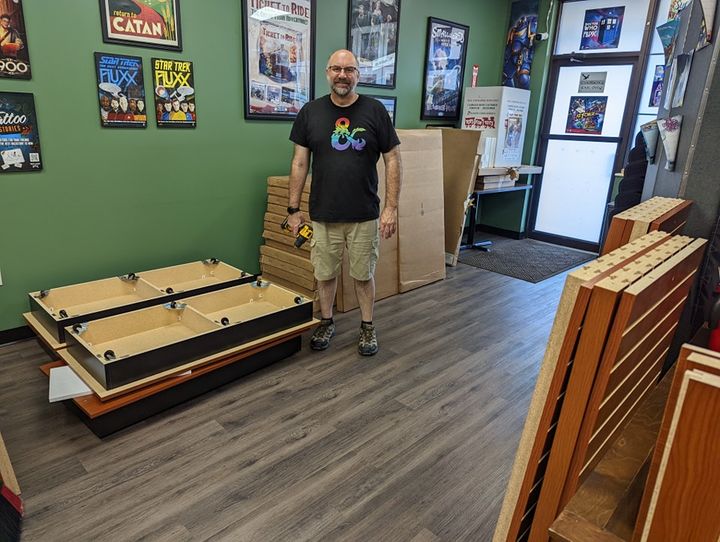 The switch to our new board game fixtures has begun. We have unloaded three pallets worth of fixtures. Unfortunately, we still have many more to build. In the meantime, here is a sneak peek at the first two rows. We love the new spinner for escape room and small deduction games!
Facebook post 2022-09-15 09:52:47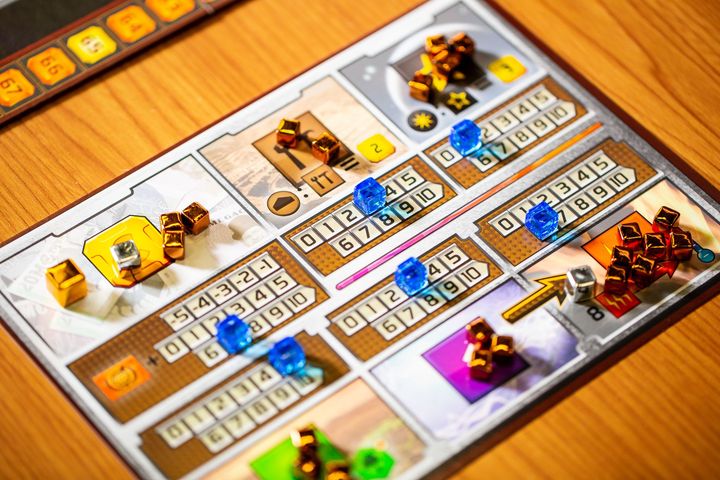 Facebook post 2022-09-07 22:36:20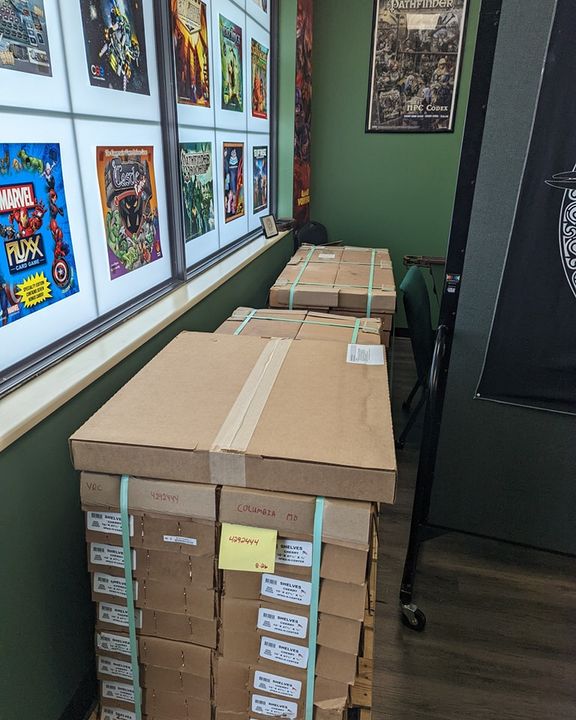 Please excuse our mess. We will be replacing our old and worn out fixtures with new board game fixtures. Unfortunately, the arrival of the new ones coincided with our Magic prerelease weekend so we had to stash them mostly out of the way in the Event Center.
Facebook post 2022-09-03 10:04:55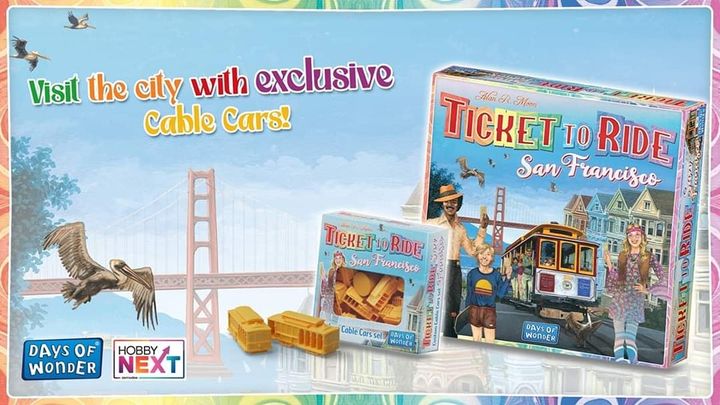 Preorder your copy of Ticket to Ride: San Francisco ????????!

Hop aboard an iconic Cable Car, race one another to visit the most iconic locations of the city like the Golden Gate Bridge ????, and collect souvenirs along the way.

And you, what is your dearest memory of San Francisco or what you would dream of visiting? Visit our store to buy this exciting new title when it releases and get an exclusive promo ????, a set of yellow Cable Cars*.
#tickettoride #familyboardgame #sanfrancisco #train #cablecars
Facebook post 2022-09-01 21:08:50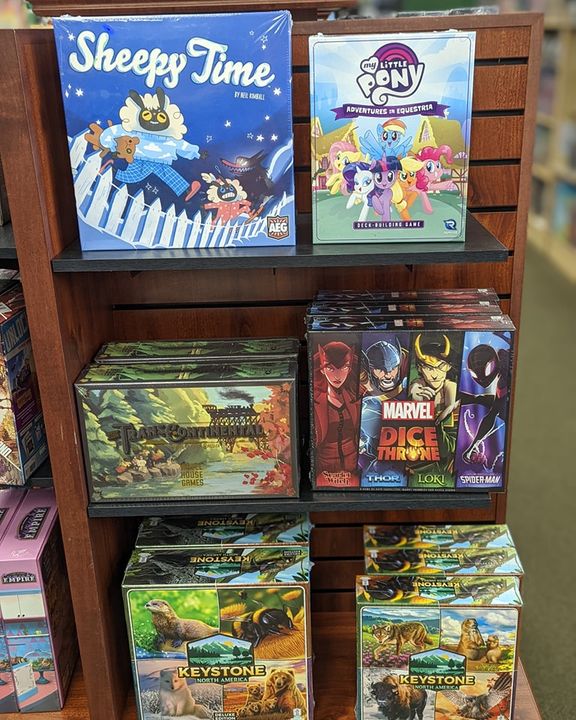 New items arrived recently
Facebook post 2022-08-30 18:03:40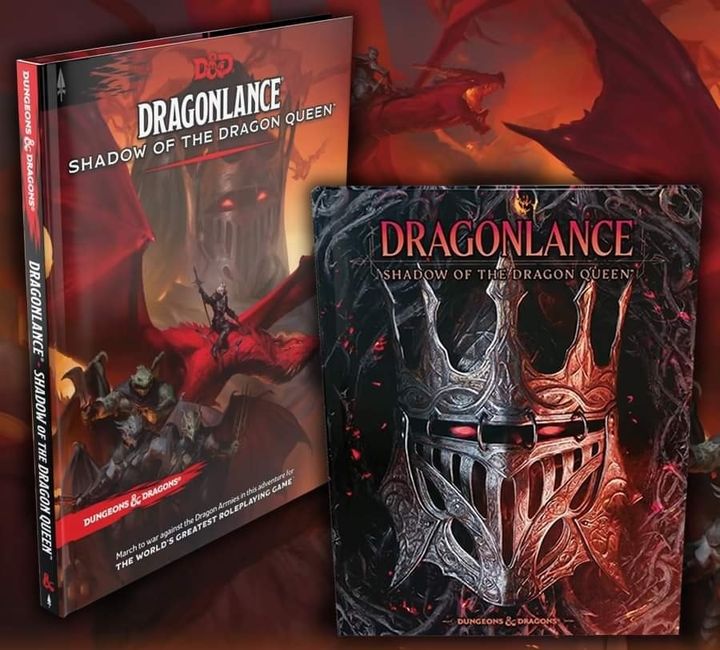 Dragonlance: Shadows of the Dragon Queen book releases December 6. The War of the Lance is here and the Dragon Queen's armies threaten to crush the forces of Kyrnn. Will you answer the call to battle?

Pre-order your copy today! Just let us know whether you want the regular or the alt cover.
Facebook post 2022-08-25 09:05:41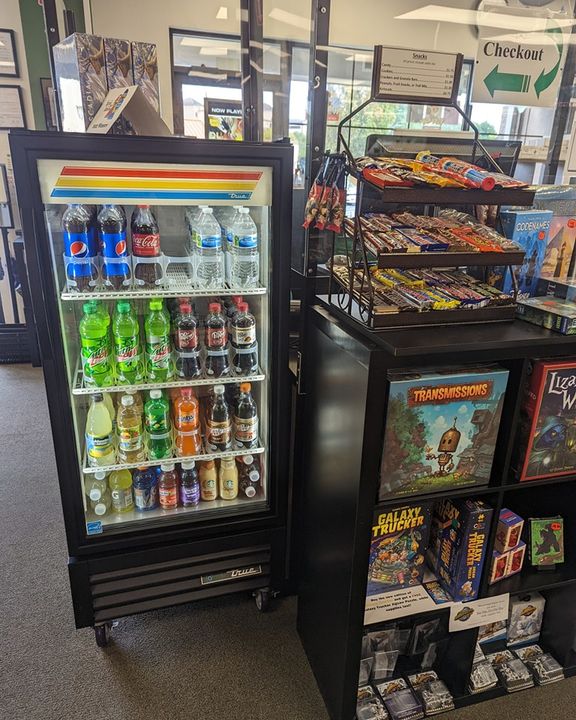 The new beverage cooler has arrived! Now you can see what sodas we have in stock without having to open a fridge door. In fact, the whole snack station is closer to the register and more convenient for customers.
The demo table has moved closer to the entryway and the whole counter area is more open. Another plus is the shopping baskets are more accessible. The only downside is Jasper had to move again. But it's ok, he's used to it.
Facebook post 2022-08-24 20:44:47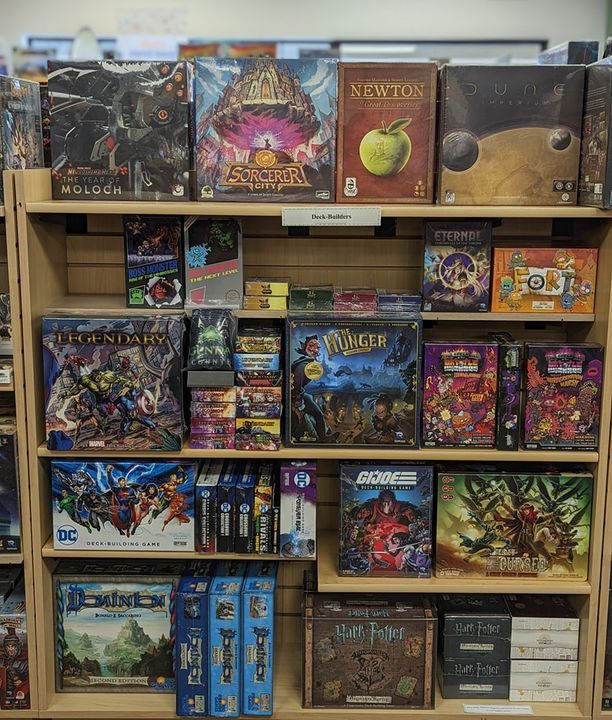 We constantly try to improve how our games are displayed. Yesterday we focused on the Deck Builders and Solo players sections.
Facebook post 2022-08-24 19:33:09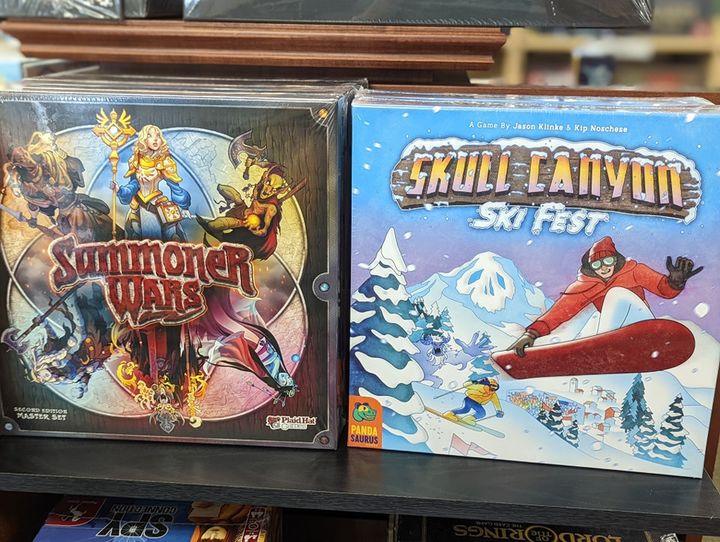 Recently arrived at the Gate.
Facebook post 2022-08-24 19:22:45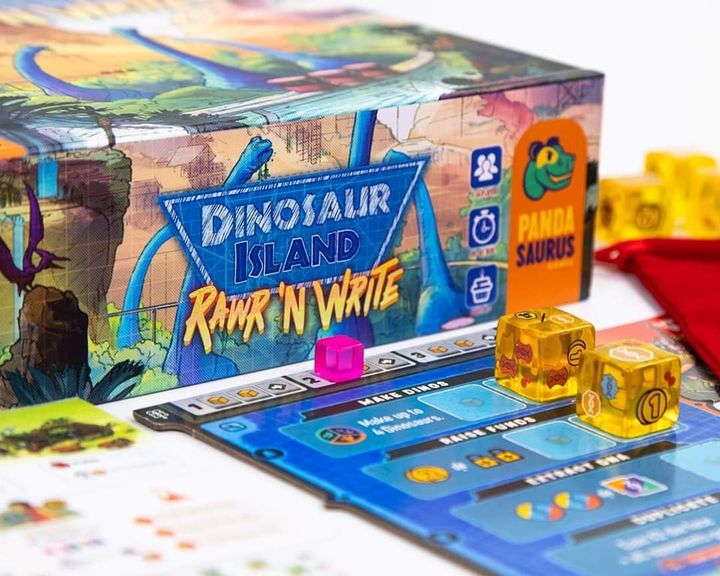 Is it difficult to get your board game group together? Work second shift so your free time is difficult? There is a solution! Pandasaurus Games just shared that the International Gamers Awards announced its nominated games for 2022 and Rawr n Write made the recommendation for Best Solo Experience! ????
Facebook post 2022-08-19 20:33:24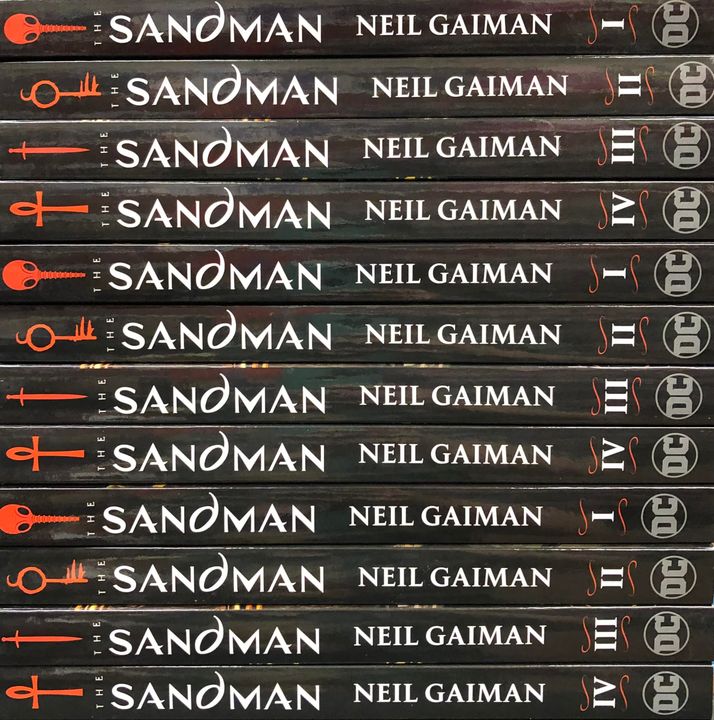 I don't know how many of you have been watching the Sandman series, but I have really been loving it. If you never read the comic, now is your chance (because you really should)! Stop by Distant Planet Comics and Collectibles to get a copy of the graphic novel. They have them in stock. It is an amazing read and well worth your time!
Facebook post 2022-08-19 19:30:34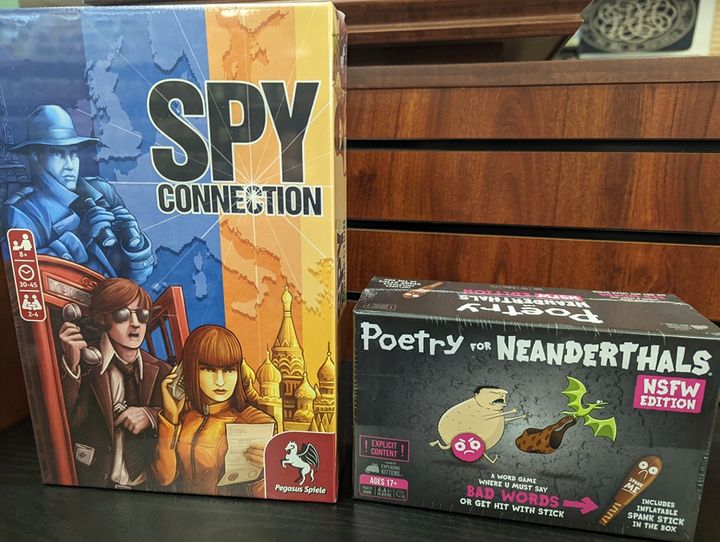 Newly arrived at the Gate includes a Pokemon restock
Facebook post 2022-08-18 20:18:09
Newly arrived at the Gate -- Keystone North America Kickstarter standard and deluxe editions, Transcontinental Kickstarter Edition, 50 Clues Escape Games, Disney Smash Up, new Unlock Legendary Adventures, and Deadly Dinner mystery adventures.
Facebook post 2022-08-17 22:07:45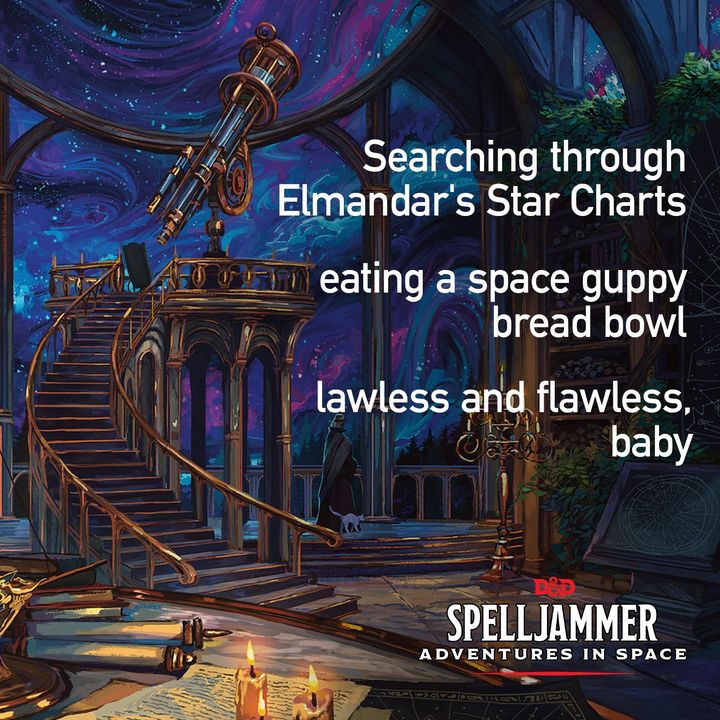 We still have some alt covers available.
Facebook post 2022-08-17 21:25:13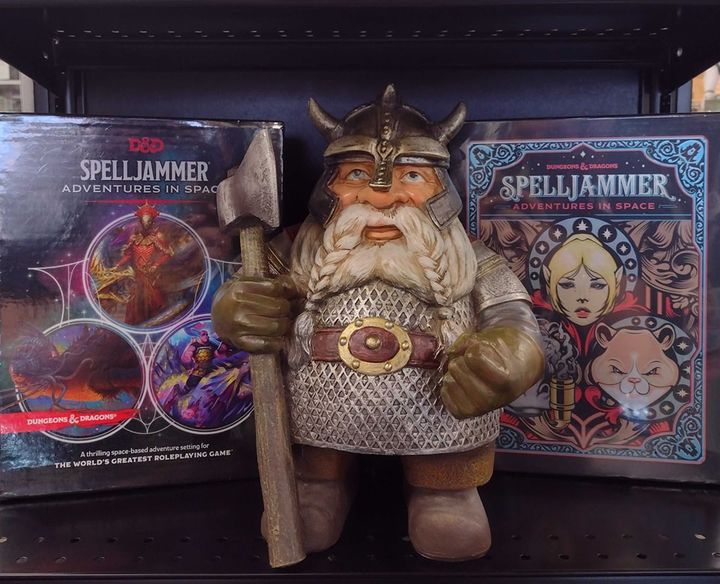 Spelljammer Adventures in Space releases August 16. Spelljammer is a thrilling space-based campaign for the world's greatest roleplaying game, D&D. Home of the stars and gateway to the heavens, the Astral Plane teems with excitement and possibility. With the help of magic, spelljammers can cross the oceans of Wildspace, ply the silvery void known as the Astral Sea, and hop between worlds of the Dungeons & Dragons multiverse.

Choose between the regular cover or the alternate cover.
Facebook post 2022-08-16 12:00:27
Beginning Monday, August 15, we will be having a Buy One booster, Get One booster 50% off on certain Magic boosters. You can mix and match in the sale, but the cheapest booster will be 50% off.

Boosters included in the sale are:
*Midnight Hunt DRAFT $4.25
*Kamigawa Neon Dynasty SET $5.69
*Innistrad Double Feature DRAFT $10.99
*Innistrad Crimson Vow DRAFT $4.25
*CL Baldurs Gate DRAFT $6.99
Facebook post 2022-08-14 21:47:38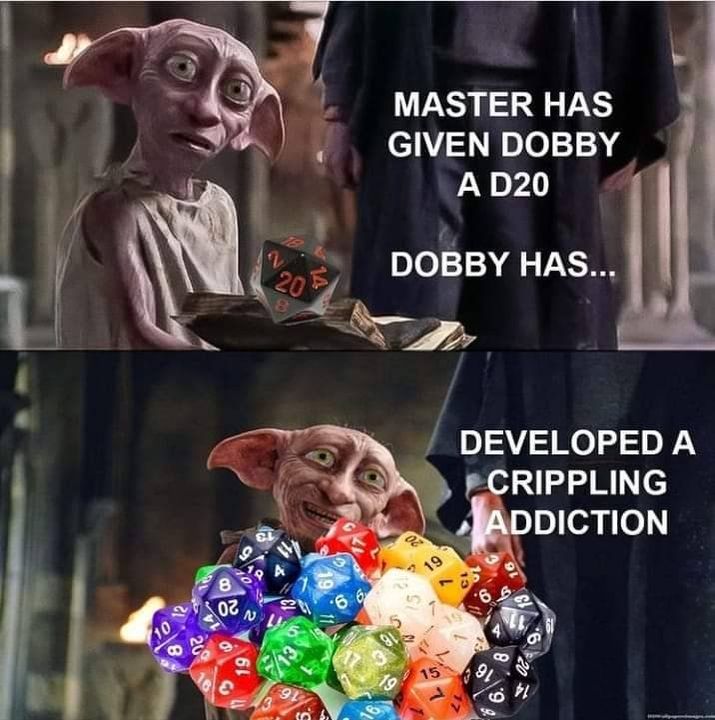 Facebook post 2022-08-08 23:00:40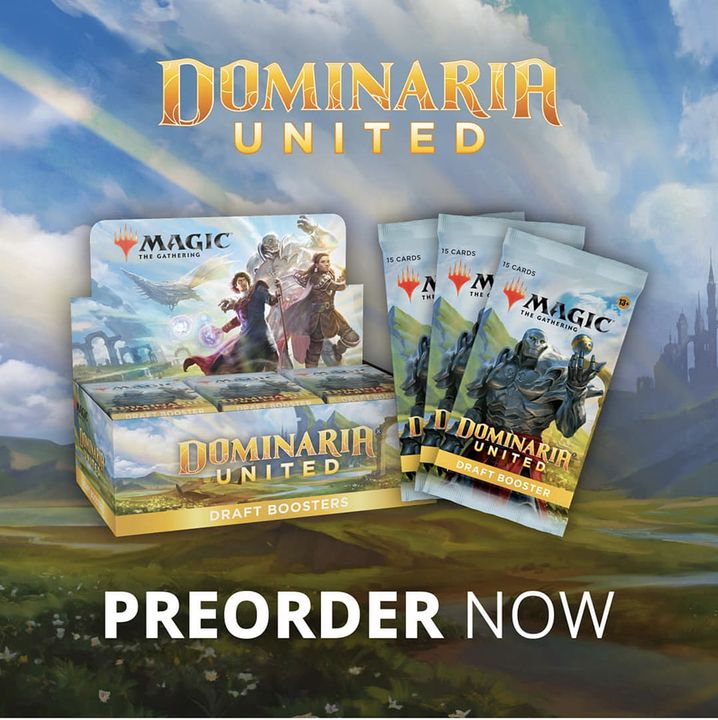 Return to where Magic started - Dominaria. Join heroes from across the multiverse to fight one of Magic's greatest villains, the Phyrexians.

Dominaria United PreRelease - September 2nd-4th. PreRelease @Home September 2nd-8th. Entry is $32 if registered by August 31.

Preorder your Dominaria United set boxes, collector boxes, and draft boxes today with a $50 deposit.
Facebook post 2022-08-08 17:10:49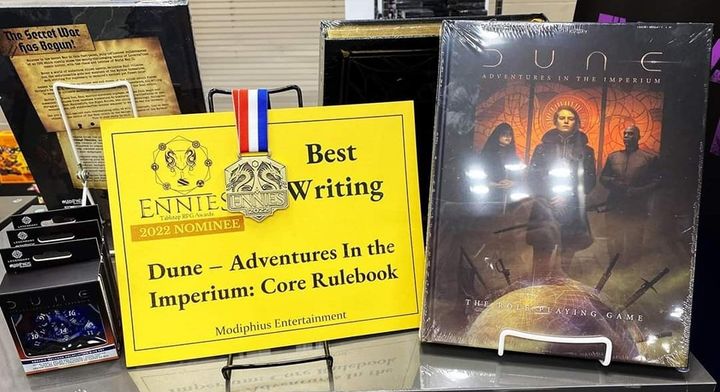 Want to get your hands on the Gold #ennies winner for Best TTRPG Writing, Dune- Adventures in the Imperiu: Core Rulebook? Stop by the Gate while it is in stock.
Facebook post 2022-08-06 12:46:22